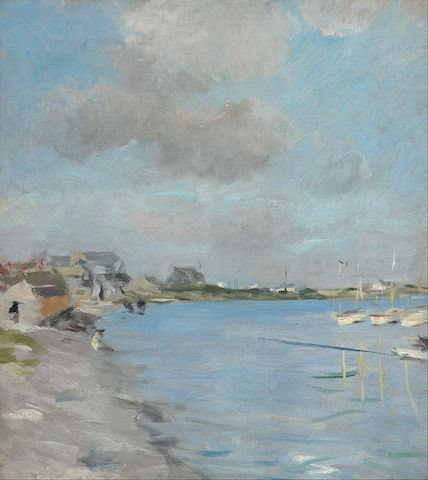 SKETCH…
Charles W. Hawthorne (1872-1930)

Originally home to Nauset Indians, Eastham was not settled by Europeans until 1644. Farming and fishing became the main industries of the town. In 1853, Freeman Hatch (of Eastham) set the world record for sailing from San Francisco, around Cape Horn, and ending the run in Boston in his single hull clipper ship Northern Light. — Due to the extensive traffic of boats in the area, in 1923 the Nauset Light was moved from Chatham to Eastham. Other historic buildings have been preserved in the center of the town, including the oldest windmill on Cape Cod. —

Like other towns on the Outer Cape, in the 19th and 20th Centuries Eastham became a center for artists and writers. Henry David Thoreau described Eastham in CAPE COD (1865), and Henry Beston wrote THE OUTERMOST HOUSE (1928) in Eastham.