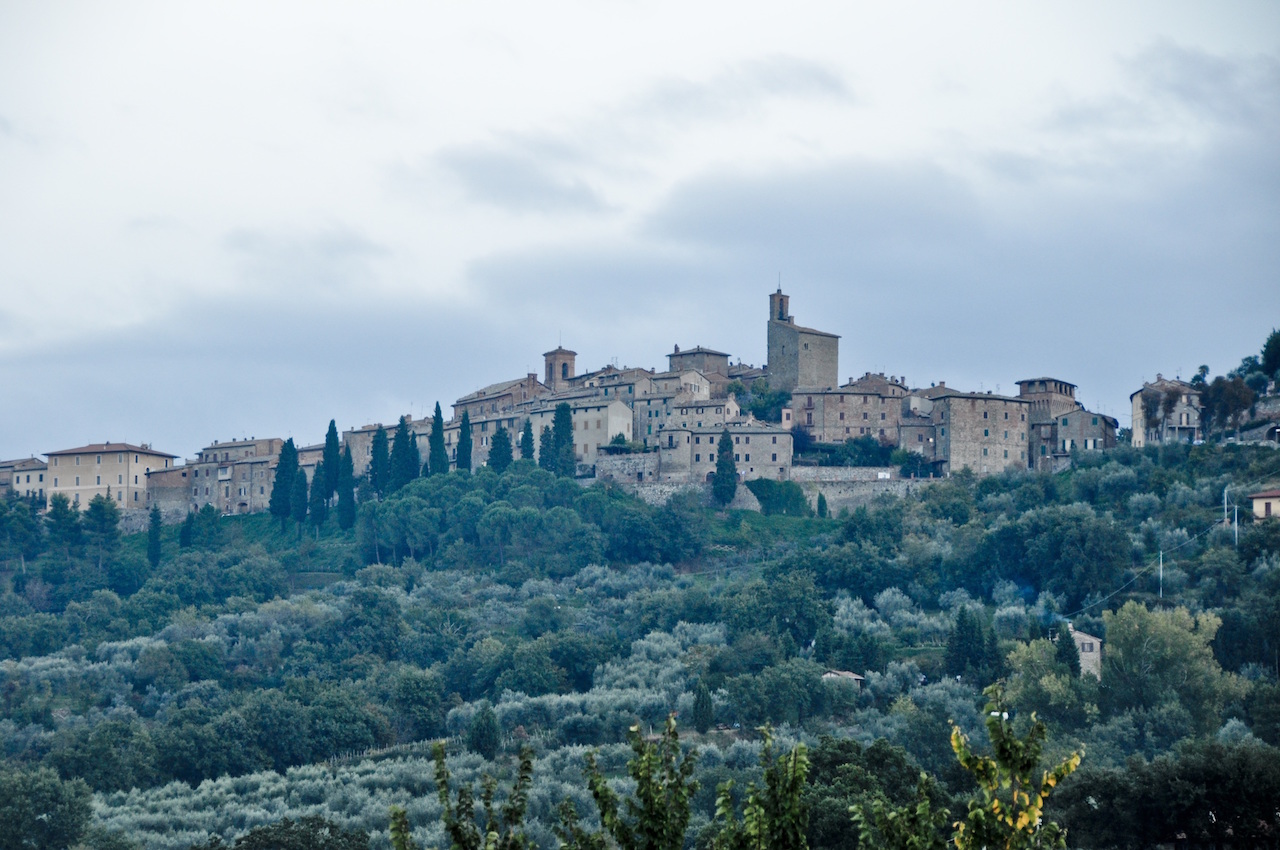 The following properties are located in Panicale, Umbria (PG 06064). Situated midway between Rome and Florence, overlooking Lake Trasimeno, Panicale has been designated one of the most beautiful towns in Italy. During the Renaissance, Panicale was a center of art and culture, and the walled medieval town is still frequented by artists. (See below to find out more about the history of Panicale.)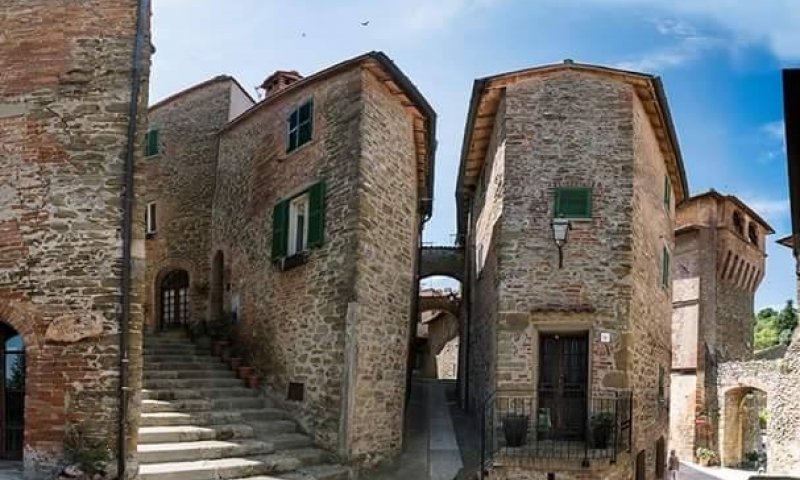 P217 (250,000 Euros/282,050.00 USD) P217 This three-floor apartment has traditional exposed stone, wooden ceiling beams, and terracotta floors. For more information, see: http://www.ilcastelloditara.com/en/houses-for-sale/p217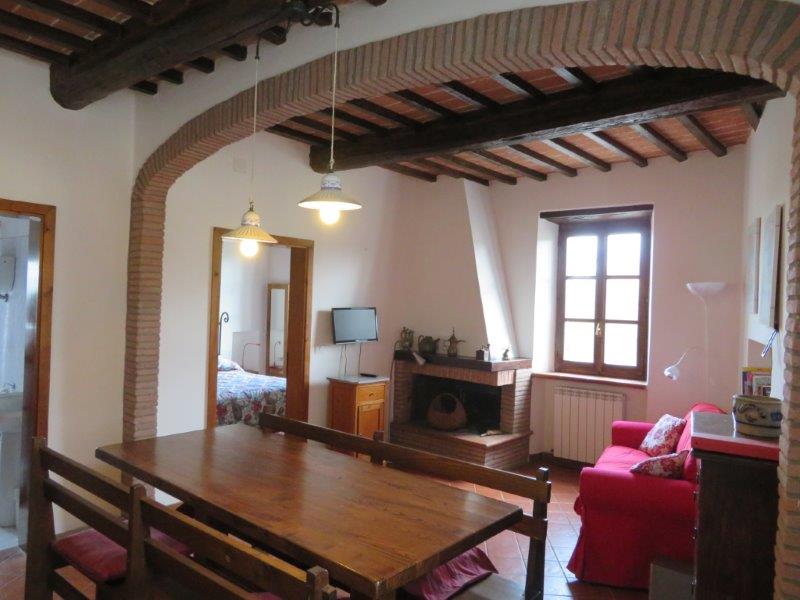 P195 (90,000 Euros/111,670.00 USD) A top floor apartment with exceptional views of the surrounding hills and Lake Trasimeno. For more information, see: https://www.ilcastelloditara.com/en/houses-for-sale/p195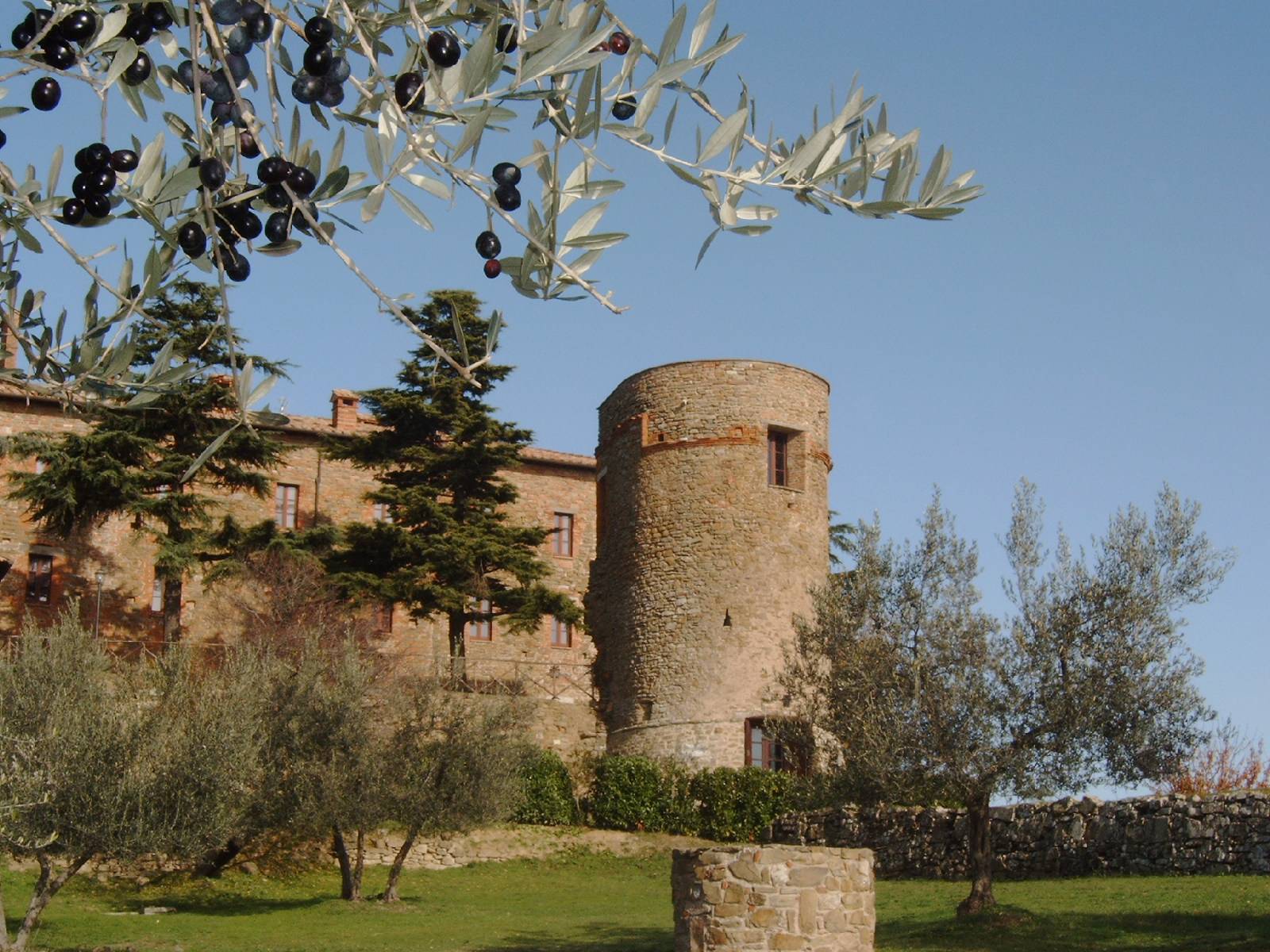 P174 (245,000 Euros/339,972.00 USD) The Tower – An apartment created from the conversion of a castle, with a spectacular view of Lake Trasimeno. For more information, see: https://www.ilcastelloditara.com/en/houses-for-sale/p174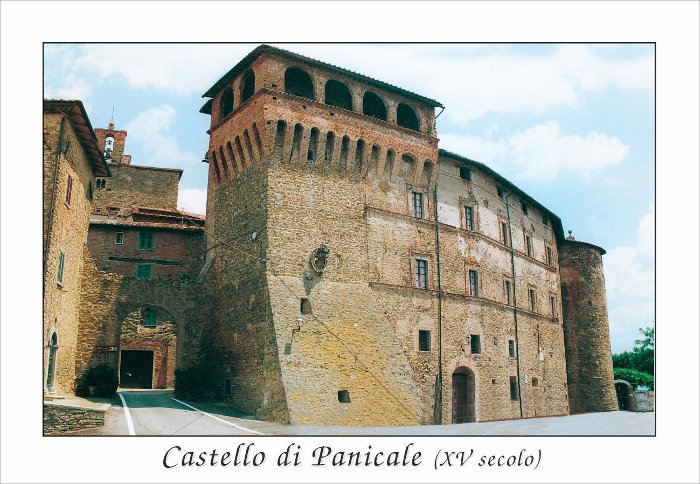 P325 (1,350,000,00 Euros/1,675,026.00 USD) Built in 1419, the Castello di Panicale is characterized by an almost circular tower and a heavily fortified rectangular tower, a Florentine coat of arms and a loggia with arches resting on a bracketed base. The palazzo was renovated in 2006, but retains the original architectural features: a brick and stone exterior, the main entrances have antique gates, an internal stone staircase, decorated doors, and wooden beams. For more information,see: http://www.ilcastelloditara.com/en/houses-for-sale/p325

(N.B. Currency exchange rates are variable.)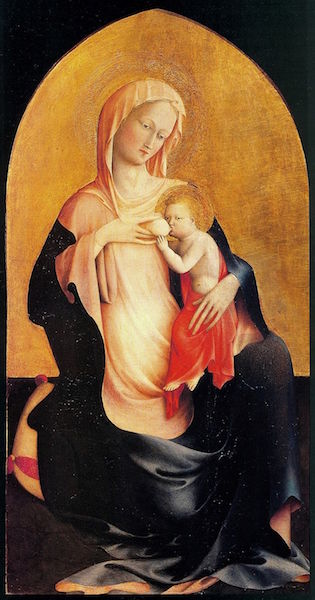 MADONNA DELL' UMILITA was painted c. 1423 by Masolino da Panicale (c. 1383 — c. 1447). One of the earliest artists to use oil paints, Masolino's colorful narrative style dominates many of his works. During the Renaissance, Panicale was a center for the arts. The 15th Century Church of San Sebastiano hosts two of Perugino's frescoes: the MARTYRDOM OF ST. SEBASTIAN and the MADONNA IN GLORY.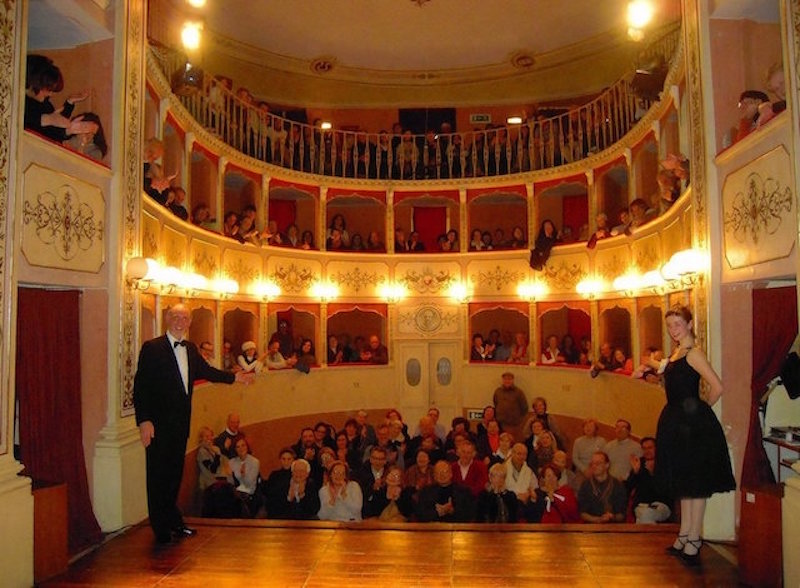 On August 14,1692, a group of young Panicalesi formed a society which, according to the original documents, was created "to flee idleness and unite the hearts…" They built a theater and agreed to represent new dramas annually. Now known as the Teatro Caporale, the exquisite little theater continues to delight modern audiences.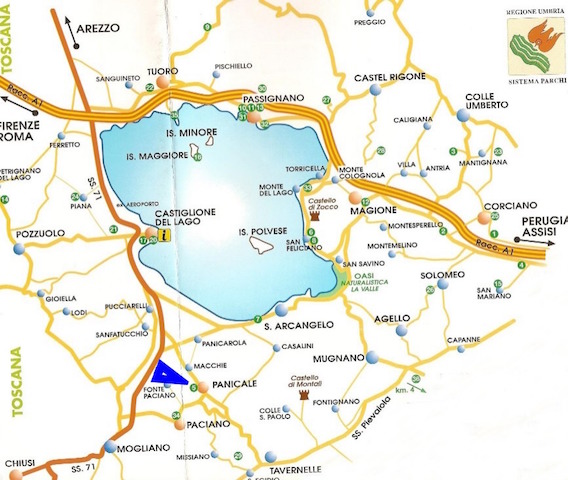 Led by Hannibal, the Carthaginians defeated the Romans in 217 BC in the Battle of Lake Trasimeno, a major conflict of the second Punic War. The fourth largest fresh water lake in Italy, Lake Trasimeno's shores are now a sanctuary for waterfowl and other migratory birds.
Several Renaissance artists used Lake Trasimeno and the dramatic surrounding landscape as background in their paintings, including Pietro Perugino in his NATIVITY (1503).